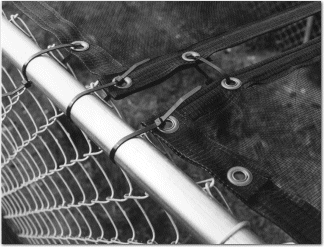 Shade Tree Fabrics provides high quality shade cloth and privacy screening combined with the very best service. Our motto is "no shade cloth order is too small or too large."
Shade Tree shade cloth is available for a wide range of uses, including green house shade, orchid shade, dog kennel shade, deer farming enclosure cloth, aquaculture, pool covers, cistern covers, sports fields, spider protection, privacy screening, and more.
Shade Tree also provides a ground cover cloth that is recommended for landscaping and gardening applications to provide both soil stabilization and weed control.


Shade Tree shade cloth and fabrics have been the preferred choice of greenhouse and nursery owners for over twenty years because our 100% polypropylene construction ensures years of trouble-free service.
Shade Tree offers woven shade cloth in nine densities: 30% , 47%, 55%, 63%, 73%, 78% lath, 80%, 95%, and 100%.
Featured Product - Spider DiaperTM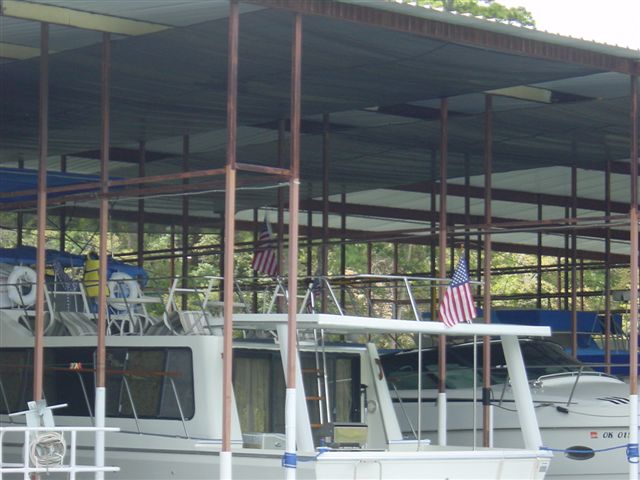 Protect your boat's finish - spend more time on the water and less time cleaning your boat! Shade Tree Fabrics is home of the original Spider Diaper
TM
- accept no substitutes.
For more info, go to our
Spider DiaperTM page
.
In addition to the woven shade cloth and ground cover already mentioned, knitted shade cloth is also available on special order. However, we generally feel that our American made woven shade cloth is superior in construction and product life when compared to the imported knit shades that are widely available.
All Shade Tree shade cloth panels are custom-made to the customers' specifications. No order is too small!

When you're ready to order, go to our order page for instructions - or just click on the "Click to Buy" Shade Tree located throughout our web site: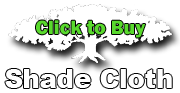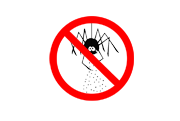 Need help deciding which Shade Tree cloth is best for your use? Don't see your application discussed here? For answers to these and similar questions, email us or call Shade Tree at (800) 972-8057 or (706) 778-8654.